Sexy Public Pussy Play & Caught (FULL VIDEO)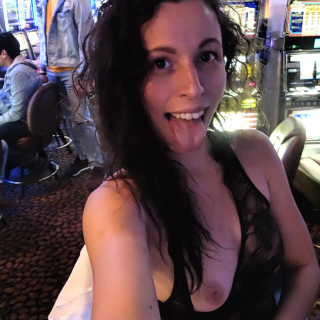 Nicole Niagara
23:01 | Added 1 year ago
This is the FULL 20+ minute VIDEO of my day out ...I had so much fun making my little hole cum!
First, I found a couple of places on the sidewalk to play with my pussy and show my naked body to the road :P
Then, I found an ally way next to the road to fuck my pussy... I used my dildo and my fingers in this sexy video!
Multiple people and cars driving by, and I even ended up getting caught, LOL :P ...the guy tried to get me to jerk him off --> maybe if it was YOU I would have ;)
After that, I tried my best to fuck my pussy inside of Home Depot :P I kept getting caught and was totally out-of-place there...I'm pretty sure all the workers were starting to catch on, so I didn't get to stay in the store too long, lol!
Finally, it started getting dark but I still wanted to push the limits and walk around like a naked little slut!!
I left my dress about 50 yards away from me as I walked all the way from a parking lot to the road - BUTT NAKED! More than one person walked by as I was showing off my body to the world and showing my pussy to the camera :P
When I got close to the road, I started playing with my pussy for a little bit. I tried to go longer but people kept stopping and I got a little scared, lol!
Hope you love this sexy public video!!