Violet Viper is Hot in Violet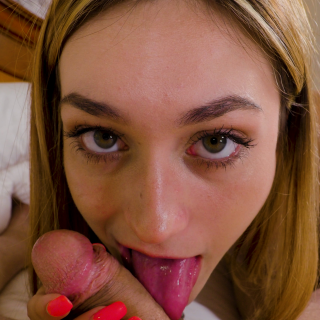 Bigsexy Films
7:04 | Added 14 days ago
Violet Viper was in the studio to shoot some sexy photos and video... and a few hot lapdance scenes! This is the first in a series of clips from the shoot.
Violet is in some sexy, sheer violet lingerie. It's so sheer, you can see completely through it! She crawls around on the chair and then spreads her legs to show just how sheer it is, then plays with herself under the panties. She takes them off and spreads herself open for you. Imagine being with this incredibly sexy woman! She is smoking hot in violet!
This is a special free clip. I'm not going to lie, though, it's an enticement to keep your eyes out for the hot lapdance scenes that will be coming soon.
If you like this, watch this page for more from Violet!