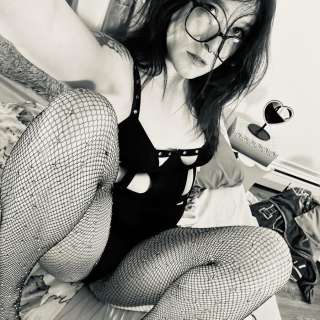 Miss Ellie
33:28 | Added 1 month ago
Lauren, your girlfriend, is out of town for the holidays and ordered you an escort as a surprise. SURPRISINLY - her best friend shows up at your house. She decides maybe you should end the night there out of respect for Lauren but then again, she knew we had a little attraction to each other and she's not the jealous type? Look, we only get this chance once, may as well not waste the money.
I've almost got you convinced when I finally pull out your cock and gently stroke and lick it and beg you to face fuck me. I've finally triggered you. You start fucking my face slowly at first and then the filthier my talk gets, you suddenly start fucking it rough and shoving my head down onto your cock. After a nice big explosion, you ruin my face and with makeup smeared down my cheeks, I start riding your cock.
Finally, you've had it and start fucking me, gradually faster and faster until I dirty talk you into taking me in doggy and you do, filling my pussy up.
Will you please stick it back in so I can come now? Lauren wouldn't mind.
You go to but decide otherwise, shoving it inside my virgin asshole and making me squeal. You fuck my tight ass until you're ready to blow again all over my face.