Seducing Your Sister's Beautiful Neck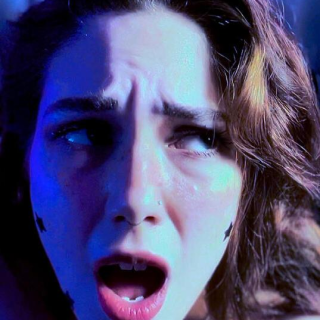 Ellie Skyes
15:07 | Added 5 months ago
You and your sister enjoy bonding over movies so, you decided to invite her over to spend the night to watch this new movie you've both been wanting to see. You are surprised to see your sister's night attire however.. It's very revealing for a night with your own brother. In fact, your sister's nipple slips without her even noticing. This situation only get's more interesting as your sister asks to rest her legs on you for awhile. That's when.. the sex scene happens. It's a bit awkward but, your sister tries to play it off. As she moves her legs slowly off yours to make the sexual tension of the movie less awkward- she accidently rubs her legs against your penis. She becomes flustered and stays over on her side of the couch. The scene progresses and to break the awkward silence your sister jokes about the sex scene. She thinks its silly that a man can seduce a woman by kissing her neck. So silly in fact, that a brother and sister could do it to each other.
Your sister holds out her arm for you to start kissing all the way up to her neck. She starts to let out subtle moans but, she continues to pretend that the kissing is doing nothing for her. She starts to lay on her back as you lay on top of her and continue to kiss her beautiful neck. Her legs are now spread open so you can rest your pelvis against hers.
It's okay.. just as long as you both aren't touching naked.
You continue to kiss her neck as she starts to hold your hips closer in between her legs. Your sister is starting to get hot. So, she starts to take off her shirt while encouraging you to take off yours. Its okay.. its just hot in here.
Nothing wrong with that. Right?
You keep going at it. Just kissing your sister's neck until you don't even realize you both are starting to thrust against each other.
Its okay.. Just as long as your cock isn't in her.. Right?
You both are starting to go at it. You need to just feel your cock against her pussy.. She takes off her panties and then pulls out your cock. You start to slip it in. She abruptly stops you though. You can only put the head in. But, that doesn't work for long as it slides deeper and deeper into your sister's pussy.
It feels too good to stop.
Okay, she says you can keep going but, YOU CANNOT CUM IN HER.
You thrust faster and faster as you continue to passionately kiss her neck. That's when she starts begging for it.. For your sperm.
How are you supposed to hold it all in? You release into your sister's pussy all of your juices.
Well, this night took an unexpected turn.. And look- the movie is over now.
TAGS: Family, Brother x Sister, Taboo, Kink, Fetish, Neck Fetish, Dirty Talking, POV, POV Sex