Yoga MILF Masturbates and Squirts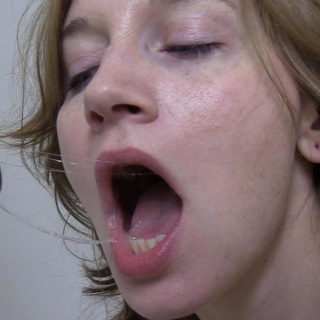 Bettie Bondage
16:23 | Added 5 years ago
Your girlfriend's mom is a total MILF. You love spending time with her without your girlfriend around because she's such a flirt, too. So you decide to show up at their place before your girlfriend gets home, knowing that her mom will be alone. You catch her in the living room, doing yoga. You watch quietly, observing her round, strong ass as she moves from position to position, before you make your presence known.
"Oh, I didn't see you there," she says, a knowing smile playing across her lips. "I was just doing a little yoga before anyone got home..."
You tell her that her daughter isn't home yet. It's just you two. She smirks, leaning back and teasing you with her body. You ask about the objects she has on her yoga mat, and she demonstrates them for you - a foam block, a roller, resistance bands - all things that seem to draw attention to her ass, practically spilling out of her yoga pants. You ask her to show you what that white wand thing is for. She pulls it closer to herself, plugging it in. You know what it is, but its fun watching her try and explain, pressing the vibrator against her neck, looking at you with lust. You point at the small black box. From it, she pulls a curved piece of metal...she leans back, placing the vibrator against the tightly stretched fabric of her yoga pants. "When did you say my daughter was going to be home, again?"
Similar Video
from Bettie Bondage